Daniel R Vlock, MD
Co-Founder, Chief Executive Officer and Chairman of the Board Designee
Dr. Vlock brings extensive pharmaceutical industry and academic experience in pharmaceutical drug development. As CEO of Alopexx Pharmaceuticals (founded in 2006), he and co-founder Dr. Gerald Pier developed F598, a human monoclonal antibody directed against S. aureus. Vaccine AV0328 was also developed by Drs. Vlock and Pier. Dr. Vlock has held his current position in Alopexx since 2021 and he has held similar positions in Alopexx's predecessor companies.
Previously, Dr. Vlock held senior-level medical and research positions at GPC Biotech, Inc. (2004 to 2005), Pharmacia Corporation (2002 to 2004), Ethicon Endo-Surgery (1999 to 2002) (a subsidiary of Johnson & Johnson Company), and Boehringer Ingelheim Pharmaceuticals, Inc. (1996 to 1999), where he was involved in the development of numerous oncology drugs, medical devices and drug-device combinations. While at Pharmacia he ran the Celebrex Oncology Group. While at other companies he ran programs which successfully developed and introduced monoclonal antibodies into clinical trials. Prior to moving to industry, Dr. Vlock was on the faculty at Harvard Medical School, University of Pittsburgh School of Medicine and Yale University School of Medicine, where he led laboratory and clinical programs in tumor immunology.
Dr. Vlock received his A.B. from Cornell University and an M.D. from Baylor College of Medicine. He completed a research fellowship in clinical immunology at Baylor College of Medicine, an internship and medical residency at Temple University Hospital and a senior medical residency and fellowship in medical oncology at Yale New Haven Hospital.
Thomas T. Thomas
Chief Financial Officer
Thomas T. Thomas, our CFO, has over 30 years of experience as a financial executive, consultant and entrepreneur in biotechnology, packaged goods, wine production, financial services and non-profit organizations. Since 2016, Thomas has served as an Independent Director on the Board of Opiant Pharmaceuticals (NASDAQ: OPNT) as Chairman of the Audit Committee and as a member of the Compensation Committee and has served on its Nomination and Governance Committee. He is the former Interim Chief Executive Officer of the Stupski Foundation (2009 to 2010). He joined the foundation in 2009 as its Chief Financial Officer and in 2010 was promoted to Chief Operating Officer and subsequently asked to serve as the Foundation's interim CEO.
Prior to joining the Stupski Foundation, Thomas spent twelve years (1994 to 2006) at Genentech, Inc, a bio-pharmaceutical company, in various financial roles serving as the company's Corporate Treasurer from 2001 through 2006. His executive responsibilities included Treasury Operations and Investments, Corporate Finance, Global Procurement, Enterprise Risk Management and Insurance, Business Continuity and Real Estate. As Treasurer, he led Genentech's Corporate Investment Program, implemented and led an Enterprise Risk Management program to holistically assess and mitigate company risks, partnered with Business Development in the financing of Genentech's Drug Collaborations and also executed large corporate transactions in support of Genentech's growth, including a $2 billion global public debt offering and the financing and construction of Genentech's 870,000 sq. ft. South Campus Research Center Expansion.
Earlier in his career, Thomas was a Manager of Financial Strategy with Del Monte Foods from 1990 to 1994, and he began his career at GE Capital Corporation from 1988 to 1989, as an Analyst in the Corporate Finance Group, which focused on leveraged buyouts and bankruptcy financing for public and private corporations.
From 2018 – 2021, Thomas served on the Board of Advisors for Symthera, LTD, a private preclinical biotechnology company. Thomas has also served on the boards of the Cancer Prevention Institute of California, San Francisco Security Analysts and Hospitality House. Since 2013, has served as a Mentor in the Ivy Exec Mentor Network.
Thomas is a Chartered Financial Analyst (CFA). He received his MBA from the University of Cincinnati College of Business, where he was a Graduate Fellow, and he has a Bachelor of Music in Voice Performance from the University of Cincinnati College-Conservatory of Music.
Gerald B. Pier, PhD
Co-Founder, Chief Scientific Officer, Chair Scientific Advisory Board
Dr. Pier's research interests focus on the definition of protective immune mechanisms relevant to microbial infections that can lead to the development of vaccines and passive immunotherapies, along with basic studies on mechanisms whereby bacterial pathogens cause infections. His laboratory was responsible for the development and pre-clinical assessment of both the vaccine targeting PNAG and monoclonal antibody F598, the antibody being developed by Alopexx. Dr. Pier has held his current position in Alopexx since 2021 and he has held similar positions in Alopexx's predecessor companies.
He has over 330 peer-reviewed publications and more than 30 patents. He has had multiple successful partnerships with pharmaceutical companies that were an outgrowth of his research. His laboratory developed the synthetic PNAG-conjugate vaccine that Alopexx has brought to Phase 1 trials and has produced panels of fully human monoclonal antibodies derived originally from circulating B cells of vaccinated or infected individuals. These have been in phase 1 and 2 trials for use in passive therapy against Pseudomonas aeruginosa and the broad range of pathogens that express the PNAG antigen.
Dr. Pier received his B.S. from University of the Pacific and a Ph.D. in Microbiology from the University of California, Berkeley. He is a Professor of Medicine, Microbiology and Immunology at Harvard Medical School and a Senior Investigator at Brigham and Women's Hospital.
Christine de los Reyes, PharmD, MBA
Chief Business Officer, Chief Commercialization Officer
Christine de los Reyes has over 30 years of pharmaceutical experience and most recently was founder and Managing Director of Biotech Partnering Solutions (2007 to present), a business development consulting firm that advises life science companies on partnering strategy, search for potential partners, coordination of technical evaluation and due diligence, deal structure and transaction negotiation. In this capacity, she has had numerous clients and executed several licensing transactions. Christine also spent 12 years on the advisory board of the Neurotechnology Industry Organization, a non-profit trade association that represented companies involved in neuroscience, academic neuroscience research centers and brain-illness advocacy groups. Dr. de los Reyes has been the Chief Business Officer/Chief Commercial Officer for Alopexx since June 2021.
Prior to starting her own company, she was Executive Director of Licensing & Development at Pfizer (1995 to 2007), where she spent twelve years in its business development group with a focus on in-licensing in several therapeutic areas including neuroscience, infectious diseases, immunology, dermatology, and ophthalmology. Christine also held senior positions in Pfizer's US and International medical and marketing groups for six years.
Prior to working at Pfizer, she was an Associate Professor at The University of Texas, College of Pharmacy.
Dr. de los Reyes received her Doctorate in Clinical Pharmacy at the University of Texas, her MBA at St. Joseph's University and a Bachelor of Science at Wayne State University.
William W. Chin, MD
Senior Strategic Advisor, Director Designee
Dr. Chin is the Bertarelli Professor of Translational Medical Science and Professor of Medicine Emeritus at Harvard Medical School. He is currently advising a number of startup biotech companies and serves on the Boards of Regenacy Pharmaceuticals and Deck Therapeutics. Dr. Chin has been a Director of Alopexx since June 2021.
He was EVP, Science and Regulatory Advocacy, and CMO at the Pharmaceutical Research and Manufacturers of America (PhRMA) (2013 to 2018), where he led PhRMA's efforts in science and regulatory advocacy in the drug discovery and development ecosystem. Prior to PhRMA, he was the Executive Dean for Research at Harvard Medical School (2010 to 2013). Before that, he was at Eli Lilly and Company, last as Senior Vice President for Discovery Research and Clinical Investigation.
Dr. Chin is a Harvard-trained endocrinologist and longstanding faculty member with an extensive bibliography of over 300 papers, chapters and books. During his more than 25 years on the Harvard Medical School faculty, he was Chief of the Genetics Division in the Department of Medicine at the Brigham and Women's Hospital, a Howard Hughes Medical Institute investigator and Professor of Medicine.
As a pioneering molecular endocrinologist, Dr. Chin embraced the early use of emerging DNA technology to make important discoveries regarding the structure, function and regulation of hormone genes. He has been honored with numerous awards for research, mentorship and leadership. He received his A.B. in chemistry from Columbia University and his M.D. from Harvard Medical School.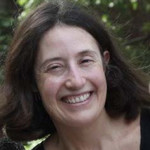 Colette Cywes Bentley, PhD
Dr. Cywes-Bentley's research focuses on understanding the biology of host pathogen interactions, specifically with regards to surface polysaccharides, as possible therapeutic targets to prevent acute and chronic disease. She leads the PNAG research projects.
Dr. Cywes Bentley has more than 27 years of experience in the field of cell biology, immunology, microbiology, and microscopy. She started her professional career as a therapeutic dietician before embarking on her doctoral studies to investigate how Mycobacterium tuberculosis, by using a surface polysaccharide to engage cell receptors, exploit human immune cell defenses. After receiving her Ph.D., her post-doctoral studies focused on group A streptococcus surface polysaccharide, hyaluronic acid, interactions with host epithelia at the Channing Laboratory, Brigham and Women's Hospital, Harvard Medical School, Boston. She has remained at the BWH in the Department of Medicine, within the Division of Infectious Diseases where she is an assistant professor. She has published over 40 peer-reviewed publications.
Her current research focuses on broadly expressed microbial surface polysaccharide, poly N-acetyl glucosamine (PNAG) as both an exposed microbial structure that can be targeted by PNAG-specific antibodies to prevent or treat acute infections, without the risk of developing antimicrobial resistance, and as a sterile inflammatory nidus that contributes to chronic inflammation, including neuroinflammation, underlying multiple neurodegenerative diseases.
David Skurnik, MD, PhD
Principal Investigator and Scientific Advisor
Dr. Skurnik has over 20 years of experience in medicine, clinical microbiology, immunology and vaccinology. As a resident in medicine and clinical microbiology in Paris, France, he was involved in the clinical and microbiological diagnosis and management of bacterial infections and sepsis and the emergence and dissemination of antibiotic resistance. During his PhD thesis he examined numerous aspects of these two fields resulting in an extensive list of publications in the field of antibiotic resistance. He was at Harvard Medical School and Brigham and Women's Hospital as a Research Fellow and faculty member. He is currently deputy director of the department of clinical microbiology at the Necker Hospital with a dual appointment as Professor of Medicine at University of Paris and Lecturer in Medicine at Harvard Medical School.
Dr Skurnik has published over sixty peer-reviewed research papers, presented at numerous international conferences, and been frequently invited to speak at various academic and international events.